In April 2021, Scott had a stroke less than a year after his quintuple bypass. This was because three of the five bypasses failed and the remaining two bypasses becoming 80% blocked. He went from 55% heart function to 25% in less than six months. Because his heart and arteries are so diseased from diabetes he is unable to apply for a heart transplant or have further bypass surgeries.

The doctors painted a very grim outlook for Scott over the next two to five years. They explained the elevation we were living at probably caused this to happen at a much faster rate than it would have at a lower elevation so we needed to move back to Oklahoma. If we stayed in Colorado, they said he would only have one to two years; however, if he was able to move to a lower elevation such as Oklahoma, he could have up to five. We chose to give him more time, so it was time to pack the boxes.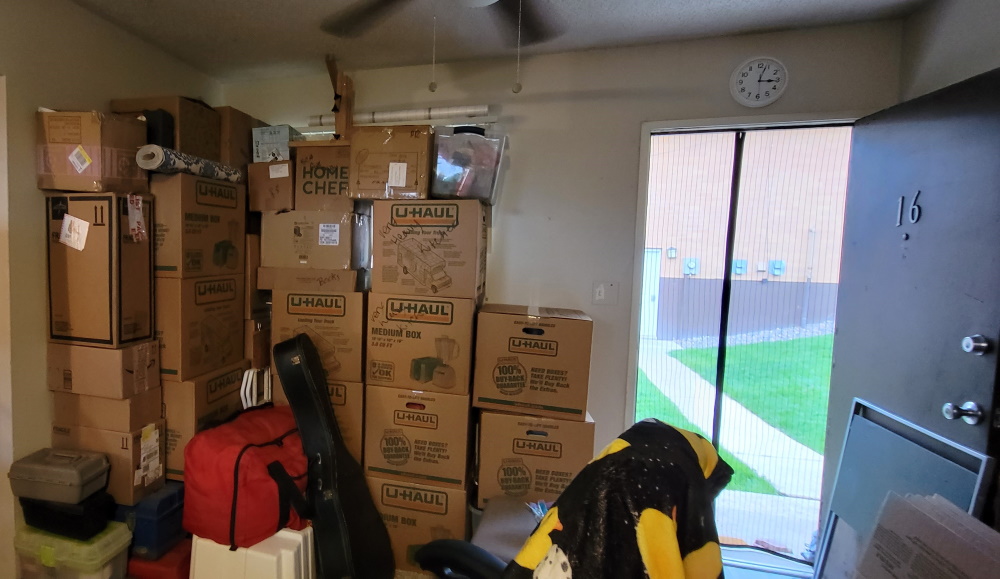 We packed everything, moved it all into storage, and are now back in Oklahoma staying with family. Having searched for weeks and some help from friends who donated to our original fundraiser, we now have a motorhome to live in. However, it was gutted and there is much to do.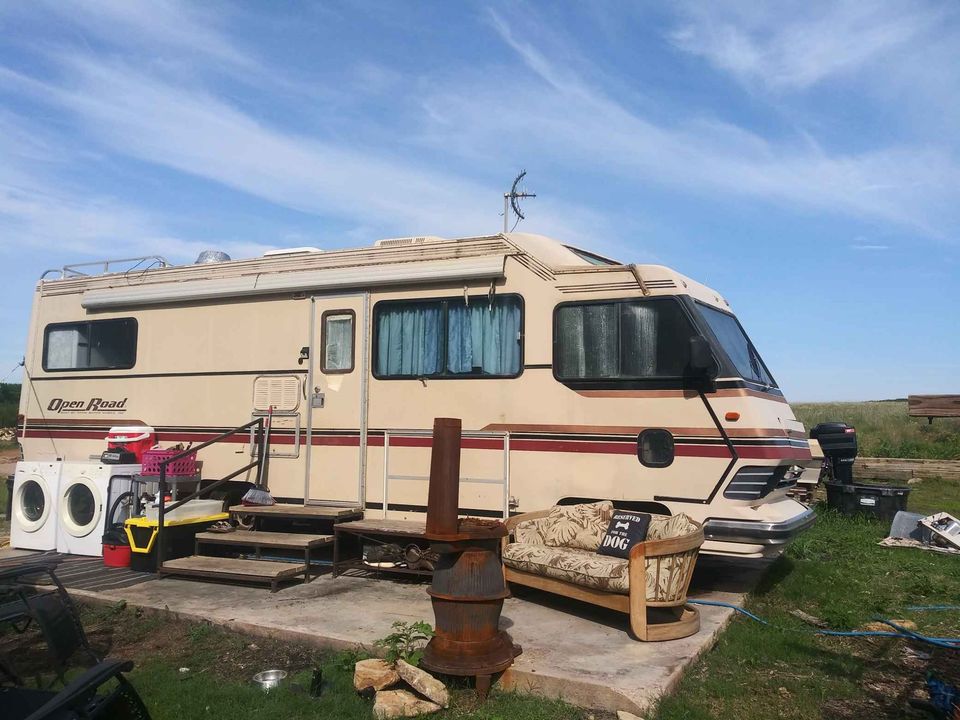 This is not our photo, this is the former owner's photo of the motorhome set up. Used with permission.

The former owners gutted the motorhome and made it to fit them. They took out the propane system and the 12-volt electric system. They have it completely on the normal power grid and it was done poorly. Unfortunately, we need to replace the 12-volt and normal electric system, add a propane system, replace the 1940s refrigerator with a three-way fridge, add a heater, add a shower, and a seat to be able to drive it home. There are a few other "minor" things we would love to do such as a better, insulated floor, painting, and just making it ours; but those are cosmetic. As you can see from the above photo, the outside looks really good.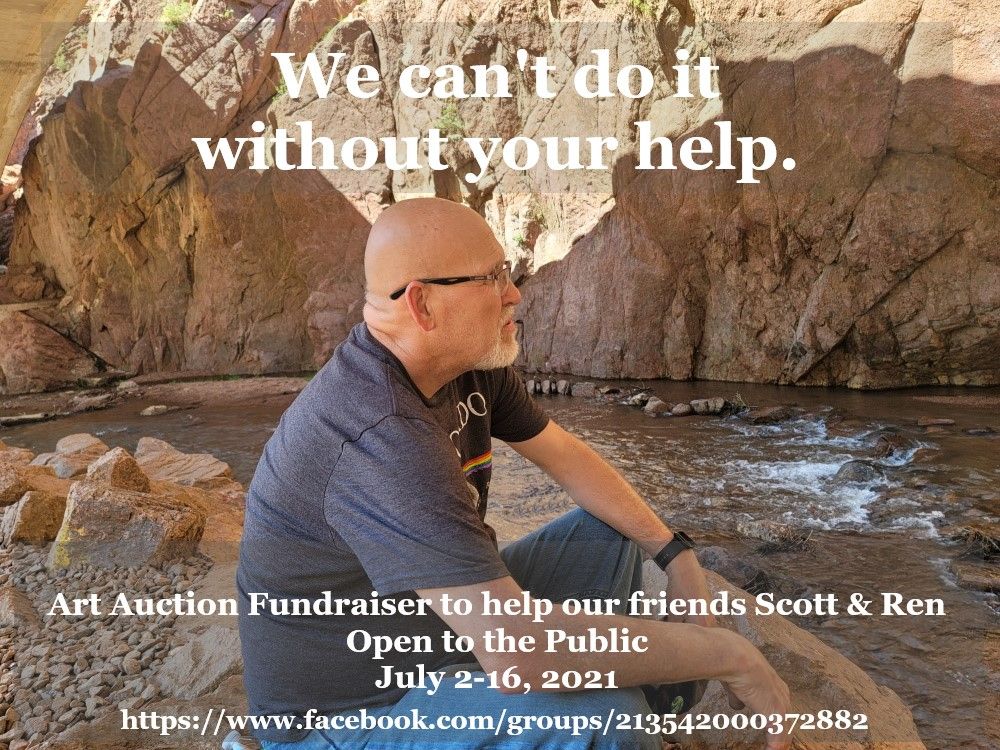 Family and friends have set up an art auction for us to help us finish the motorhome. There have been many pieces of artwork (painting, embroidery, photography, and more) donated by artist friends who are extremely talented. Please join us July 2-16 (central time) and help us by bidding on some art for yourself.

*** please remember shipping will be extra unless otherwise noted by the artist or it is outside the United States. ***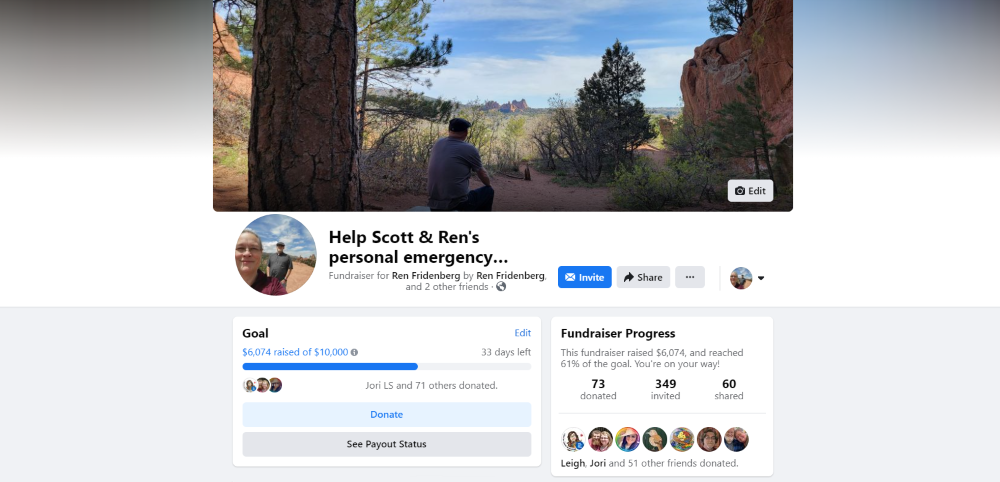 If you would prefer to donate to help us get the motorhome in liveable condition, please visit the original fundraiser at https://www.facebook.com/donate/163996742323297/. We were able to purchase the motorhome by the donations already provided, but we are still short of our goal.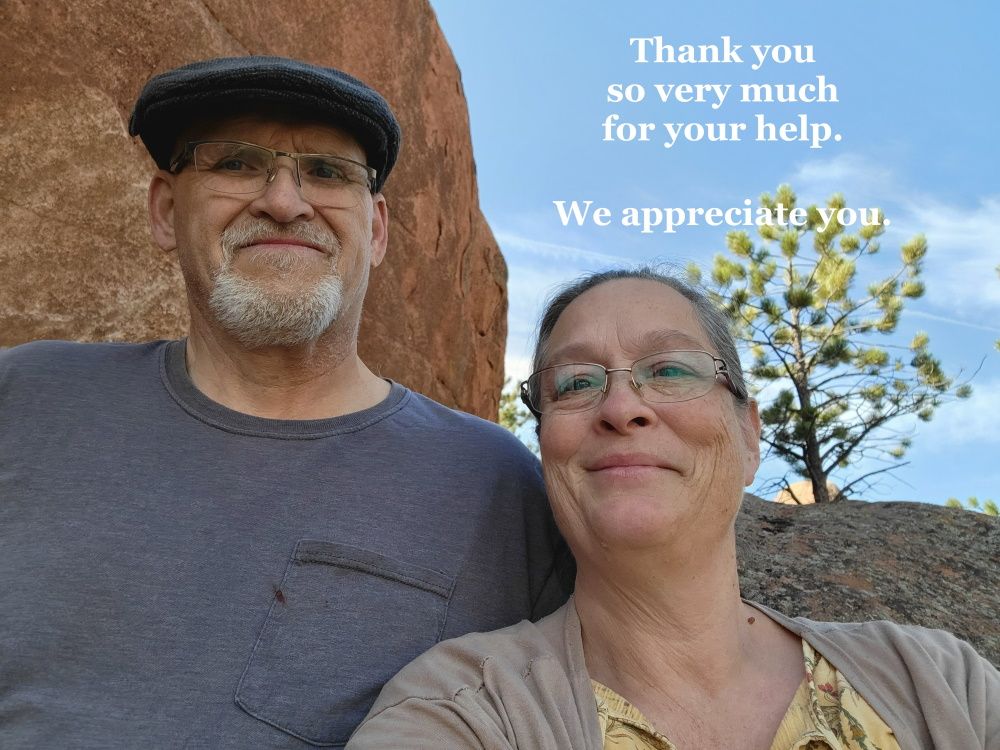 Thank you so much for taking the time to read our blog posts. We appreciate it so very, very much!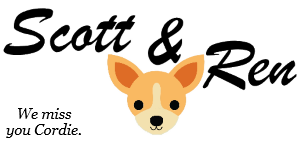 ---