So often Scott is the photographer between the two of us. I tend to be the scout; the one who finds the moments and places in time for him to capture with his Sony A6000. However, there are times I feel a need to take photos. Unfortunately, I take photos with my Sony A5100 so rarely that I forget how what buttons do what on it. I have been trying to be better at this, but it is just so much easier to take photos using my Samsung Galaxy 9.
I decided one Saturday morning during the Cherry Street Farmers' Market it was time to pull out my actual camera and practice taking photos. Normally, I meet my daughter Amber at the coffee shop just feet from my apartment, but she was unable to walk the market with me this Saturday so I had no excuses; it was going to be a perfect morning to take photos and I really needed the practice.
Grabbing my fabric bags to put produce in and camera bag, I set out at just before sunrise to decide where would be the best place to start snapping photos of this magical event. Our local Cherry Street Farmers' Market starts up every spring on the first Saturday of April and ends the third Saturday in October from 7:00 am until 11:30 am. The street for three blocks is shut off to traffic and people wonder about cheerfully. It is where the community comes together to purchases their weekly produce, samples the treats, and celebrate the beautiful Oklahoma mornings.
Our farmers' market is not like what you will see in the movies or on television, it is only has four, maybe five vegetable vendors, maybe two or three artists, a couple of food trucks and a smattering of prepared food vendors. It is pretty small, but it is perfect for our square mile community. We all like it this way because most of the vendors know what each customer is looking for and they even know our names! Often my daughter will pick up my produce when I am not able to attend the market due to Scott and I traveling and the vendors know that she is mine and shopping for me. Yes, I do love our farmers' market.
One of my favorite things about the Cherry Street Farmers' Market is that there is live music being played every weekend. One weekend it will be the Falsey Twins who play the blues, another weekend the piano man will be banging on his upright piano (an actual wooden upright piano) while his wife belts out a ballad, and yet another weekend there will be an old-timey musician playing causing everyone to break out in shared song and dance. Everyone seems to enjoy the music, no matter the genre; they are extremely generous when they toss money in the bucket of appreciation.
Most importantly, the best thing you will find at this little Saturday farmers' market are the people who have made it possible. There is so much work that goes into putting on such an event. Someone has to get up before 5:00 am, set up the closure signs, get vendor spots set up, take care of the city permits, and all the other things no one really sees as they wander through the market tasting, buying, and enjoying. They are amazing people who are dedicated to being on our little bit of heaven every Saturday from April until the middle of October no matter the weather. Yes, they are what makes this event so magical.
I was able to take so many wonderful photos that September morning while the morning light was still low and making everything golden. I am not able to tell you what my settings were on the camera, but I can tell you that it is days like this that get me excited about taking photos and maybe making someone smile. Even though the Cherry Street Farmers' Market is gone for a short while, I can look back and remember the magical morning I had.
Thanks for spending time with me today,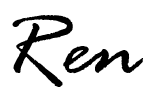 All photos in this post were taken by me and are my property