Scott and I have always taken a long trip on the Memorial weekend just as millions of other people do every year. However, most people just head out to the lake or on family vacations. For us, this is an opportunity to travel farther than we do on a normal weekend so we can collect more counties. Normally this type of travel requires lots of planning and thought, but not this trip, all we know is that we are New Mexico bound.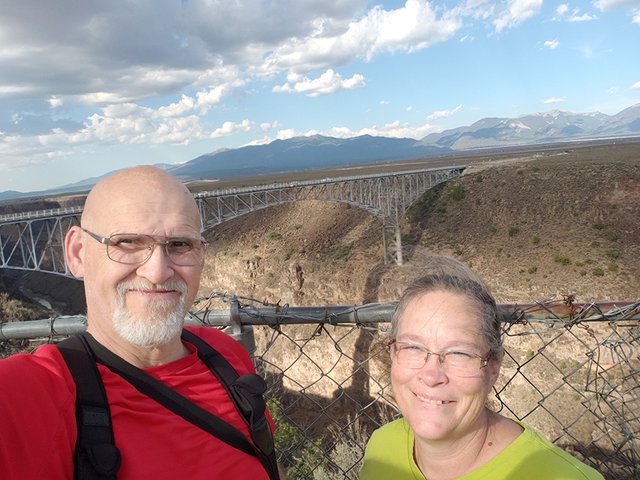 Our own image taken with my cellphone.
Last August we found ourselves in New Mexico and we both fell in love with the place. Since we have started thinking about where we want to move next continuing our county collecting, we decided it would be a good idea to see what Sante Fe and Albuquerque were like since that is where the job transfer would need to be. Last year we drove through the Cimmaron Valley and took the Enchanted loop and knew we wanted to come to this state again, but will we be as enchanted with New Mexico as we drive along highway 40 with the mountains far away from us?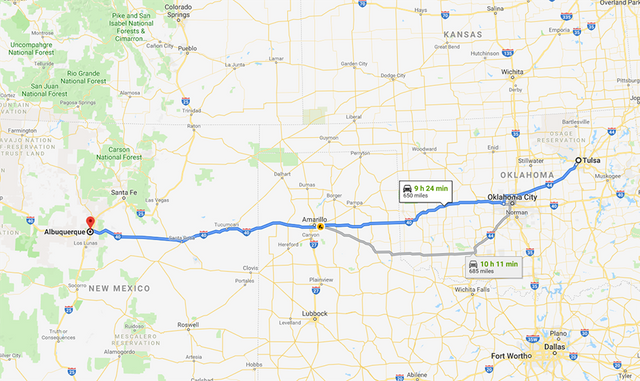 Screenshot from Google.maps.
We are not sure what we will find or how we will feel about this place, but we are willing to give it a try. Granted we will not be moving for a year or two, however, we just have to see if it tugs at the heart like Taos did. So get ready for a four-day journey into New Mexico! Tell us what you think.

We have the truck packed up and will be finishing our day at work then head out to see if we will be New Mexico bound in the future for further adventures or if we will only be collecting more counties.

Thanks for traveling with us!