Yesterday we headed out for our yearly Memorial Day Trip. As many of you know, we are headed to New Mexico. Because we are thinking of moving to the Albuquerque or Santa Fe area, we decided to see what we thought of the areas. It is one of the four places we are considering. Besides this we will also be able to pick up 16 new counties as well; seven of those Texas counties.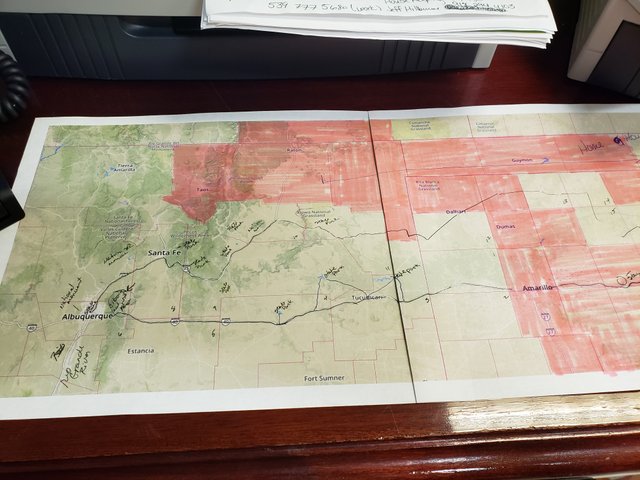 taken by me with cellphone
We decided to do a direct drive along I40 to get us to Albuquerque quickly. There are a lot of state parks along the way, but this time the goal is to get to our destination quickly so the parks will be another time. Besides, we have to leave something for us to to if we move to New Mexico!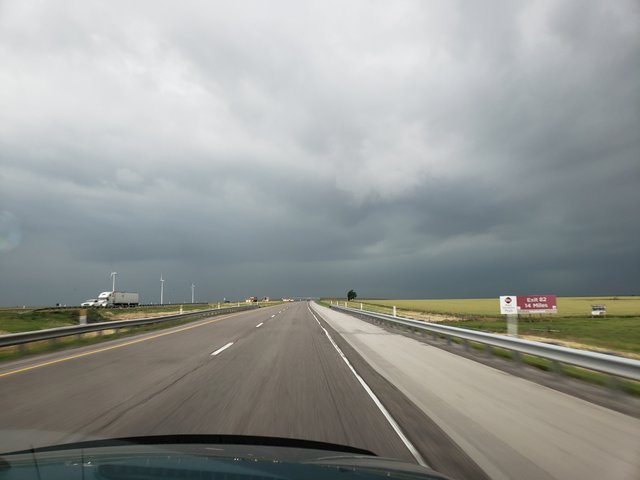 taken by me with cellphone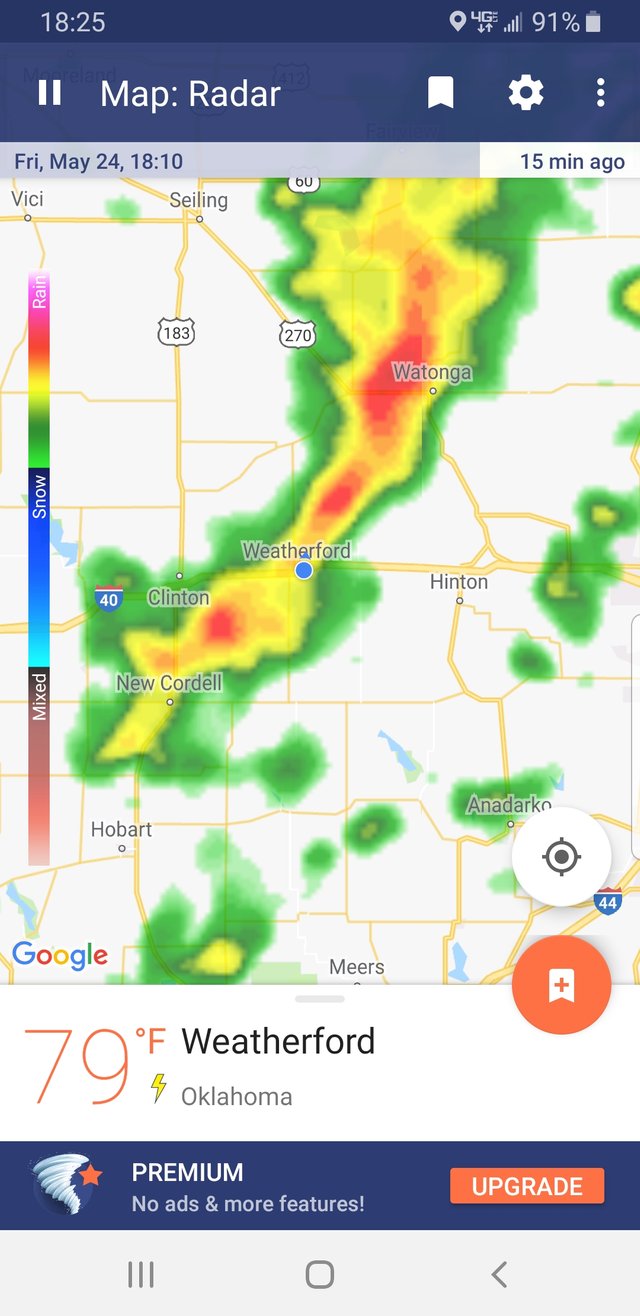 We knew we would be heading into some rain. It always rains in this part of the coutry and this year it has been pretty intense causing lots of flooding in the Tulsa area. The storm we came across was much heavier than we anticipated though and our driver side windshield wiper broke! With the rain pouring buckets, we had to pull over and fix the situation.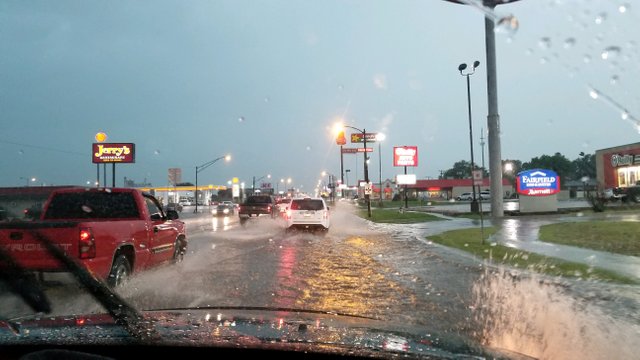 taken by me with cellphone
We pulled into the city of Weatherford and found there to be flash flooding in the streets! There was so much rain in a short amount of time that it just overwhelmed the city's drainage. Fortunately, Tank, the 1997 Ford Expedition, sits up so high that the water wasnt an issue. We are not recommending anyone do this. There are so many people who take this risk and put their lives and the lives of their rescuers in danger. Please, turn around! Don't drown!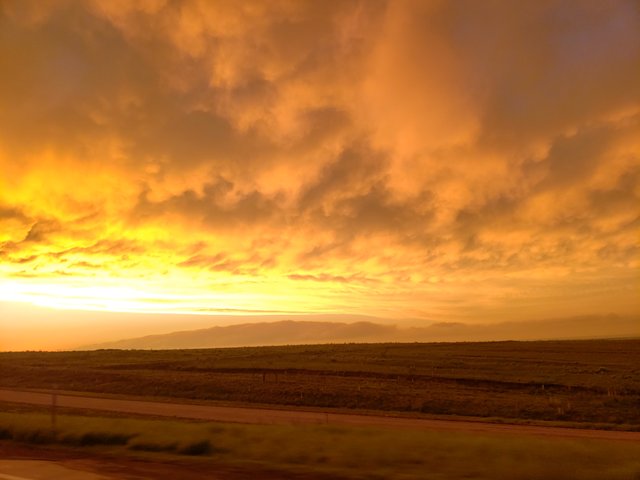 taken by me with cellphone
Finally making it through the storm, we had the most amazing sunset! The view was amazing with all the gullies, hills, and Mesa's. We stopped at one of the wonderful Texas rest stops and enjoyed the view. Then we headed on to McClellan Creek National Grassland to pitch the hammocks and rest.