One of the things I liked best about living in Texas was the wildflower season. Texas is big and contains a variety of habitats, but in nearly all of them, you can find an explosion of wildflowers every Spring. Since it is Spring now I thought I'd take a few moments and share some of the wildflower photos that I've taken over the last few years.
Bluebonnets and Plains Coreopsis
If you have ever been in Texas in the springtime, you know it just isn't Spring without Bluebonnets, and I find that I am really missing them since we have moved. We are heading to Texas next week, so with luck, Ren and I can get our Bluebonnet fix. You will often find cars lined up on the side of the road with full families running about amidst fields of these Texas flowers (Bluebonnets are the state flower) taking pictures. It is not Spring in Texas if you don't get Bluebonnet photos of your kids. The video above was our 2017 Spring "photo".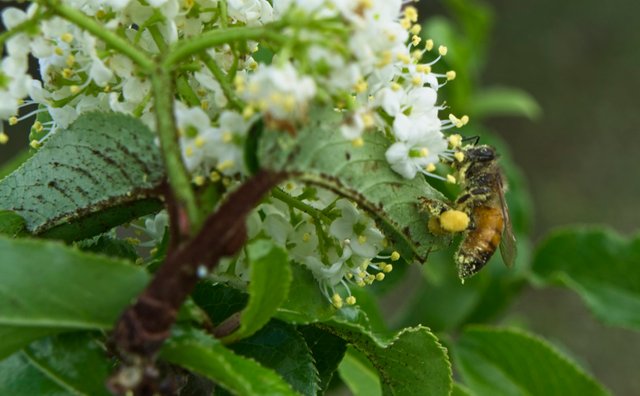 Milfoil (Achillea millefolium)
As we travel each spring I always try and capture some of the wildflowers we run across. It's part of what makes it feel like Spring to me. There is something about the colors, the reds, blues, purples, yellows, and other colors that attract the birds, bees, and other insects to help pollinate the wildflowers all around.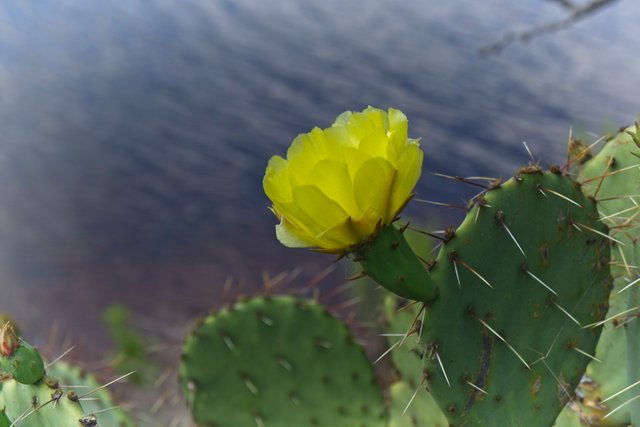 Prickly Pear Cactus (Opunita)
We were surprised that even the cactus blooms in Spring. This prickly pear bloom was found along the Abilene State Park's lake. Within a matter of weeks, there will be a dark red fruit showing up on these cacti and the deer will be feasting upon them.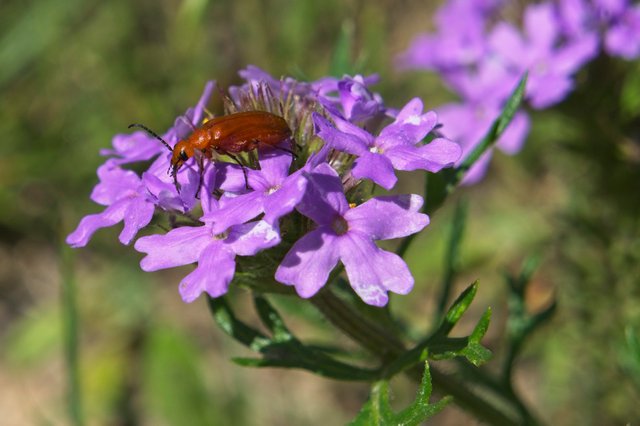 Praire Verbena
No doubt there are plenty of places to see wildflowers here in Oklahoma, but we haven't found them yet. Perhaps it's still a bit early in the season. Ren is often looking for the places we normally see wildflowers in Texas along the highways, but she never sees any. Lady Bird Johnson (President Johnson's First Lady) said, "Ugliness is so grim. A little beauty, something that is lovely, I think, can help create harmony which will lessen tensions." It was that time period when Texas began spreading Bluebonnet seeds along the Texas highways.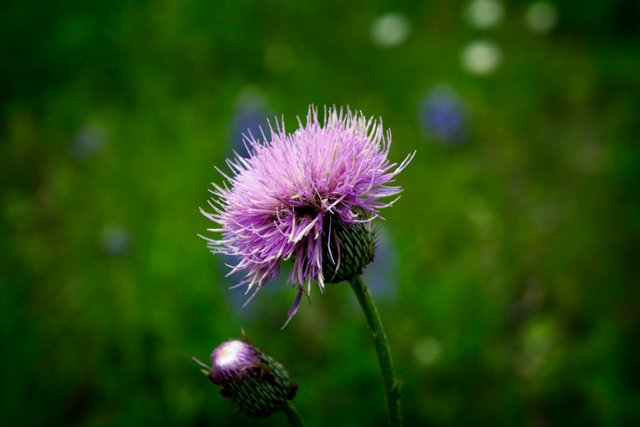 Texas Thistle
I'm not a botanist, so I can't really tell you what most of these flowers are if you know you are welcome to say something in the comments. More than likely while my wife does the formatting of this post, she will label all of the flowers. Ren is good like that. (This is Ren, the website I get the names of the Texas wildflowers is http://www.texaswildflowerpictures.com. Don't tell @scottf my secret, he thinks I'm the smartest woman in the world.)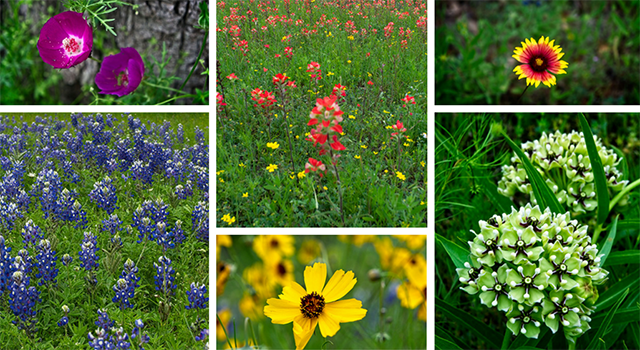 Flowers are from left top to right bottom: Winecup (Callirhoe sp.), Texas Bluebonnet (Lupinus texensis), Texas Paintbrush (Castilleja indivisa), Texas Sunflower (Helianthus praecox), Golden-wave (Coreopsis basalis), and Antelope horns (Asclepias asperula)
If you are heading to Austin for the conference, see if you can make time to visit the Texas Hill Country (https://texashillcountry.com/) and see some of the wildflowers. It's supposed to be a good year for them and I am so excited to be heading towards them.

Thanks for spending time with us.