Posing in front of Gorman Falls at Colorado Bend State Park
Photo is mine – taken with a cellphone.
While we were on our way to Austin for the Global Block Builders Conference, we decided to have a little fun and treat the time en route as a mini vacation. We decided to head towards southwestern Oklahoma and visit two of the Oklahoma State Parks we still had to get: Fort Cobb State Park and Great Plains State Park. This only left five Oklahoma State Parks to visit!.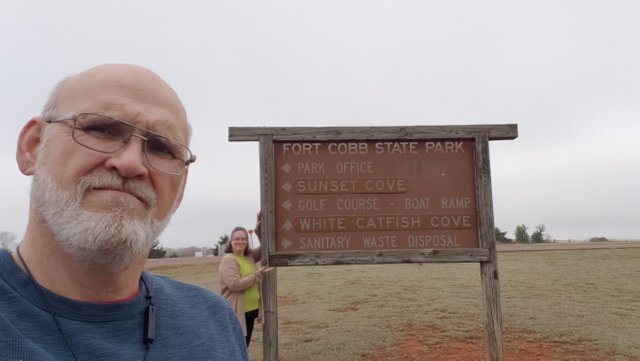 Traditional state park sign at Fort Cobb to to make the collection official
Photo is mine – taken with cellphone.
Fort Cobb State Park in Oklahoma was what we have found to be true for all the major state parks in the state. They have a lake for fishing, boating, and other water sports, there is plenty of camping for RVers and tents, and there is a golf course. The golf courses usually are to help encourage more than just fisherman and they are huge in the Oklahoma State Park system. The park was nice and would be a great get away.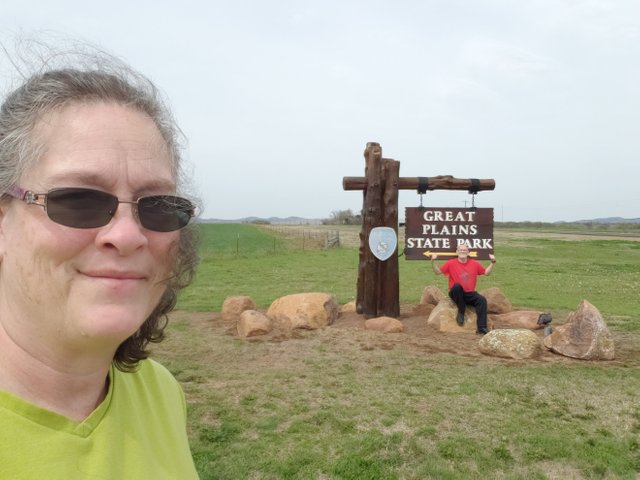 Traditional state park sign at Great Plains to to make the collection official
Photo is mine – taken with cellphone.
Great Plains State Park was also a park focused on the man made lake, but it was not much more than a place for camping and fishing. It was pretty enough with the nice facilities campers enjoy, but for us there was more reason for us to visit in the future. This place is beautifully situated in a very good spot so we can eventually explore the counties in that area like Quartz Mountain, the Wichita Mountains National Wildlife Refuse, and a lot of old west history.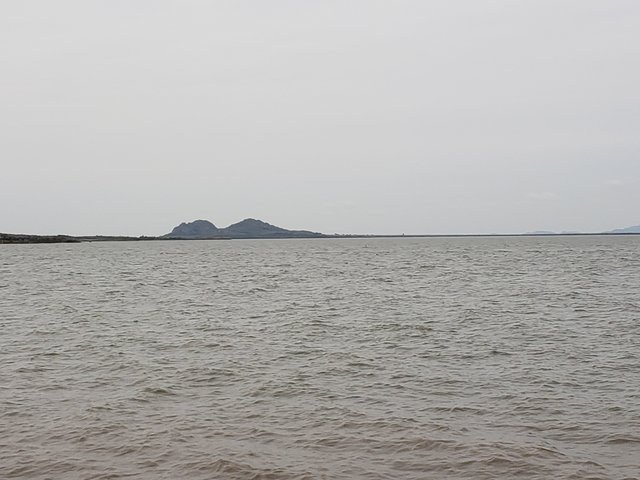 View of Quartz Mountain over the lake, the photo does not show how big this is, but it was huge.
Photo is mine – taken with cellphone.
@scottf and I love state parks. They show the best about an area of a state and they almost always have the nicest and knowledgeable people working for them. We started collected Texas State Parks in the fall of 2014 and only had 34 parks left to visit all 98 of them.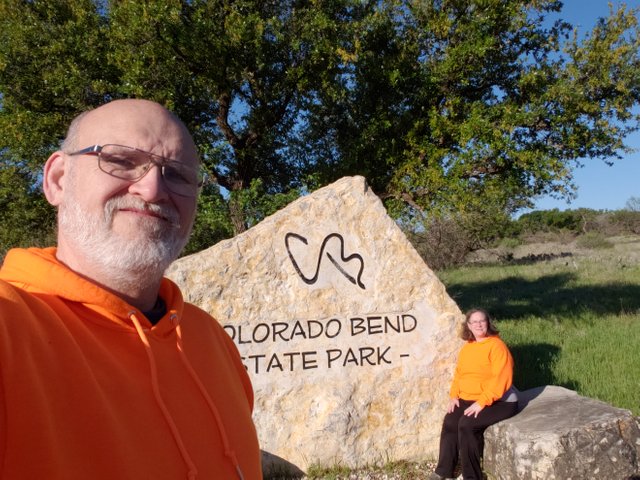 Traditional state park sign at Colorado Bend to make the collection official
Photo is mine – taken with cellphone.
There are two Texas State Parks that Scott wants to visit in a major way and they are both supposed to be very rough to camp in if you are used to the normal state park. No hook ups, not plumbing, and extremely dark skies. That would be Colorado Bend State Park and Devil's River. I have been avoiding these two parks due to my knee and the reputation being a park not for the glamour. However, Colorado Bend State Park was the only park near Austin that we had not visited that had camping so we were Colorado Bend bound.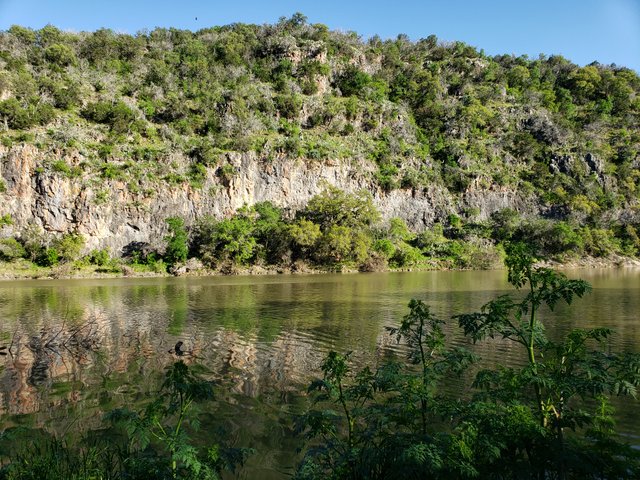 The view of the Colorado River from our walk in camp site.
Photo is mine – taken with cellphone.
Colorado Bend State Park is beautiful and has the largest waterfall in the state at 70 feet tall. There are a lot of trails to hike and plenty of space for riding and fishing the river. The night sky was amazing and it was totally worth the stay. This is one place I would love to come back to and explore some more.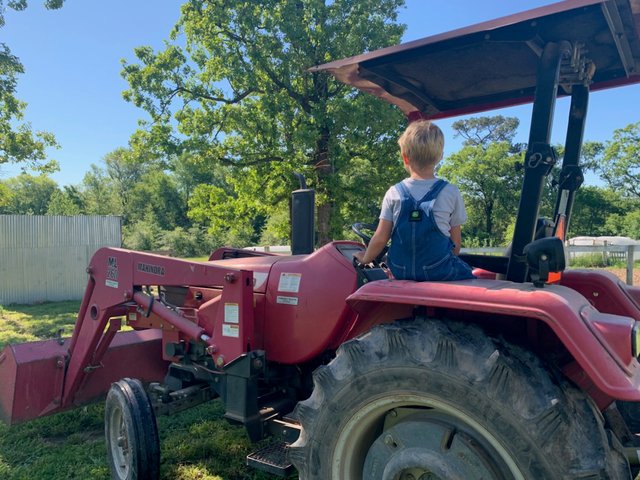 Getting to see the Grand George Farm Boy doing some tractor work.
Photo taken by @andiekins.
On our way home from Austin we encountered traffic in the Dallas area which was causing us to reroute the drive and we would be about an hour from our daughter @andiekins so we decided to take the night and enjoy the two Grand George's there. The next morning we headed out and collected two more Oklahoma State Parks: Raymond Gary State Park and Clayton Lake State Park.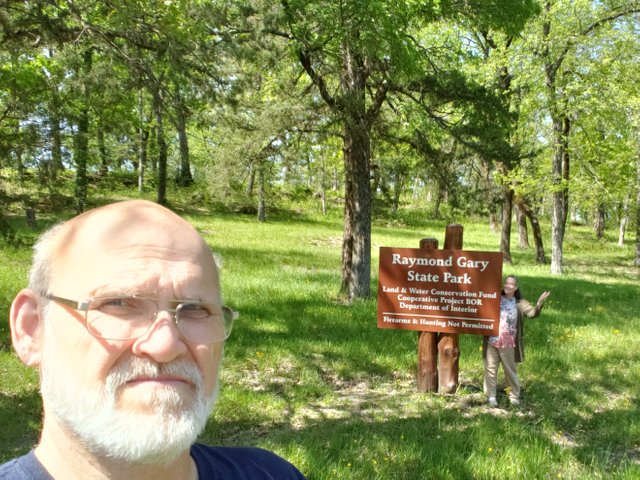 Traditional state park sign at Raymond Gary to make the collection official
Photo is mine – taken with cellphone.
When we drove through Raymond Gary State Park we found campsites and cabins sitting nicely along the banks of the lake. I was impressed with the mini docks beside each camping area as well. It made a very inviting place for those who came to fish and kayak. It is an extremly small park, but perfect for the weekend camper.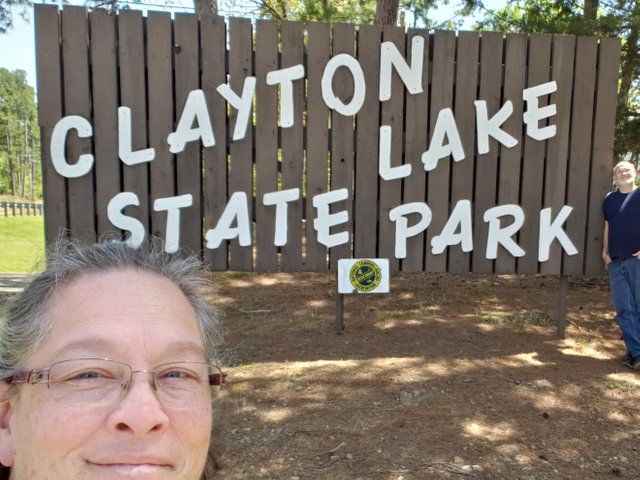 Traditional state park sign at Clayton Lake to make the collection official
Photo is mine – taken with cellphone.
Every so often Scott and I come across a state park that just makes us want to live close by or come for another dozen visits. This park was definitely one of those for us. It is nestled in the Kiamichi Mountain Range in Oklahoma and it is a CCC built park. The drive through was lined with pine trees that were filled with many birds and butterflies. While standing over the spillway, it looked as if nature had placed the boulders in just the right spot. This will be one of those parks we will definitely find an excuse to visit.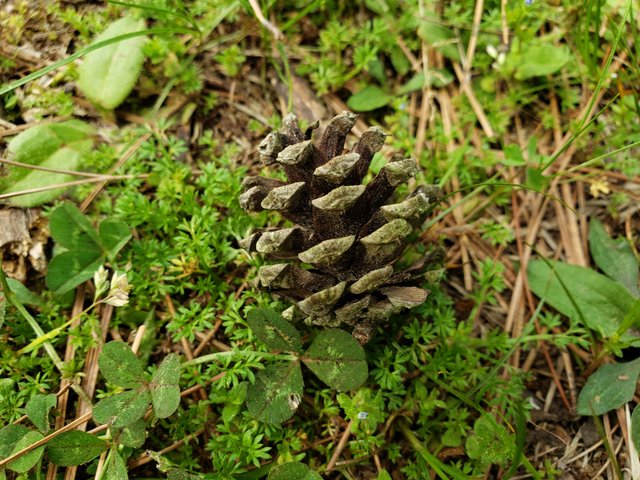 Because of recent rains the grass was starting to grow in and the mixture of browns with it just thrilled me so much I had to get a photo.
Photo is mine – taken with cellphone.
<div class="text-justify>We love being able to visit a lot of state parks in a single trip. This enables us to see some of the amazing places in each state. This trip was originally was going to give us three new state parks, but because of a closed highway, we were able to pick up another two state parks. This means we only have three parks left in Oklahoma and 33 left for Texas. I think I see a road trip to Oklahoma Red Carpet Country soon.

Thanks so much for traveling with us today!